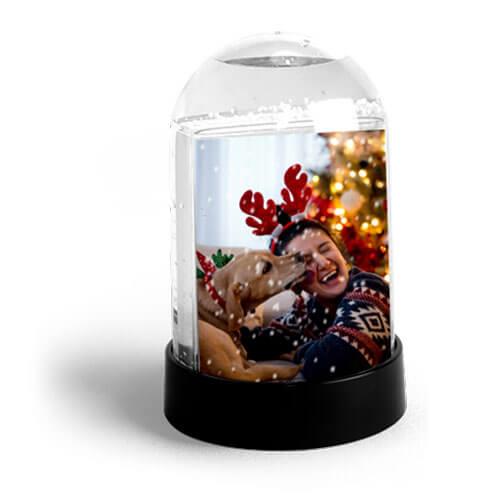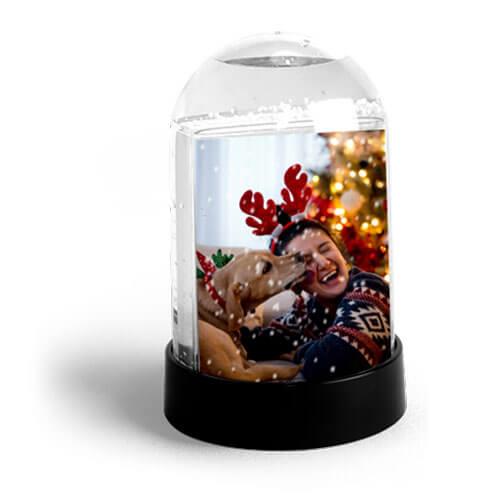 CUSTOMIZED SNOW GLOBE
Create a winter globe yourself (or with just a little help) by adding two pictures or images of your choice. Custom Christmas snow globes make great holiday decorations to adorn side tables, shelves or fireplaces. Globes also make fantastic souvenir holders, and some married couples keep pictures of their wedding day in them. Children love to gaze at the snow gently falling in these little encapsulated universes. Snow globes are simply a must.
Each holds two 2 x 2 7/8 in. photos that can be updated by pulling the snow globe's base. The item measures 4 ¼ x 4 ¾ in. and comes pre-assembled in a gift box.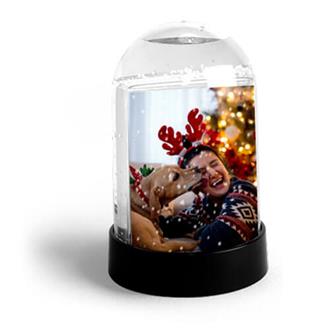 Estimated Delivery Time is 3 to 5 Business Days
For delivery before Christmas order this product by December 17th
en
PJC
Other Products in this Category