Poster-size Calendar
You'd like to enjoy seeing your favourite firefighter all year long? It's now possible! And doing so, you contribute to the cause of burn victims.
Printed on photographic paper
Portrait or Landscape Format
Sizes: 11x14 
Add a magnetic back at checkout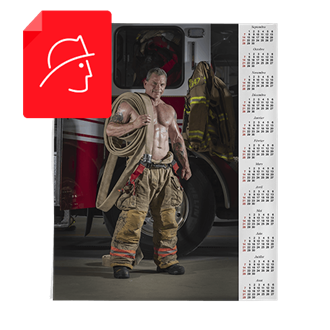 1
Choisir la date de début
The selected start date is in the past. Please make sure that the selected date is what is desired.
2
Créer votre calendrier ci-dessous
Estimated Delivery Time is 5 to 7 Business Days
en